AC Service Dallas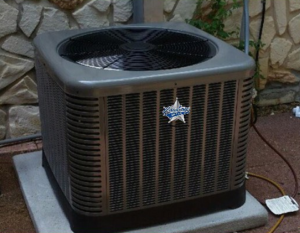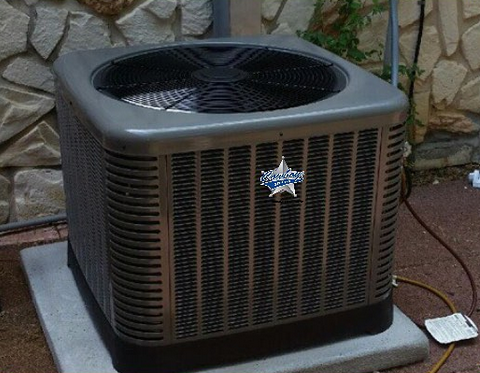 Can you imagine owning a car and never performing routine maintenance on it? Wouldn't it be great if we could skip the oil changes and tune-ups?
Unfortunately, in life machines don't just work in perpetuity. From a car to a relationship, all things need maintenance. This is why Cowboy Services offers a maintenance program for all AC units we sell and install. Even if you didn't get your AC unit from us, we can help you maintain it.
Regular maintenance of your HVAC systems can save you money on your energy bills every month. Maintenance can also extend the life of your systems, avoid costly repairs and improve indoor air quality.
It's true, regular preventive AC maintenance is the key to getting the most from your air conditioning system.
Air Conditioning Repair Service Dallas
Maintaining your heating and cooling system with regular service by a professional company will not only guarantee your home is comfortable but will save you hundreds, if not thousands, of dollars wasted on unexpected repairs.
Cowboy Service's HVAC technicians are expertly trained to handle all air conditioner maintenance procedures and tasks in Dallas. We are the Dallas AC service experts. We offer a custom maintenance program tailored to your needs.
With a preventative maintenance plan from Cowboy Service' you'll enjoy:
Regularly scheduled maintenance visits throughout the year
Priority service
Discounts on parts and equipment
Lower energy bills due to a well maintained efficient air conditioner
Extended equipment life
And so much more
The Pros at Air Conditioning Repair Service Dallas, TX
Cowboy Services is one of the best ranked AC repair services in the Dallas, TX area. With over 35 years of experience, you've got nothing to lose by going with us. In fact, you've got quite a bit to gain by trying out our maintenance program. Here are some benefits of a well-maintained AC system:
Lower Humidity with AC in Use – Most of today's AC units actually help reduce moisture while they cool. While you might this that's great news for a damp basement, it's actually really great news for you! Moist air holds temperature better, so by reducing the moisture in your home, you can make it feel cooler, even if you keep your thermostat a little higher than usual.
Lower Energy Usage – When you go with a new AC unit, you are going to save money because they are designed to be high efficiency. But what saves you even more is when you keep your AC unit well maintained. A clean and maintained AC unit will be able to condense the coolant easier and put off excess heat faster. When every part of your AC unit is working like a well-oiled machine, you'll be able to reap the reward of lower cost to run and a cooler home to relax in.
Enhanced Ventilation – A well maintained AC system helps improve ventilation in your home. Because AC units dehumidify as they run, they are integral to maintaining high air quality. With an AC unit that has been maintained, you'll never have to worry about moldy bathrooms or basements. Your AC unit will do the work of removing the moisture from these areas.
High Air Quality – When you sign up for our maintenance plan, we make sure your machine is running as well as possible. This mean replacing filters at their designated times. Air filters are important because they help remove particulates from the air that may be harmful. Pollen, dust and soot are common particulates that can irritate you or your housemates. Removing these irritants will allow you to breathe easier.
The Right AC Maintenance Program for Your Home
When deciding on an AC maintenance program for your home, they are not all the same. You want to make sure you go with a team that has your best interest in mind.
This is why Cowboy Services goes through a 17-point inspection of your AC system to ensure you'll always be kept cool. Our thorough inspection goes through every inch of your system to be certain that you are getting the best response from your system that you can.
When we inspect your AC system, we look at the main components:
Refrigerant Level – We always check your refrigerant level when we work on your AC system. If your system is low on refrigerant, there's absolutely no way that it will be able to produce cool air.
Condenser Fan – Your condenser fan is an important part of your AC system. It helps keep the working parts of your condenser from overheating. If your condenser overheats, say goodbye to cool air!
Air Filter – Many people are familiar with the air filter of their AC unit. It's a part that homeowners should often change because it affects the overall air quality of your home. If the filter becomes clogged it can keep your AC unit from running efficiently.
Squirrel Cage Fan – The squirrel cage fan helps air get where it's supposed to, so if this part malfunctions or is clogged your AC unit will not be working efficiently.
Thermostat Calibration – A thermostat that is out of calibration will not turn the AC unit on or off at proper times. This means that you can be sitting in an uncomfortable home before the AC even starts working!
Electric Connections – We go through all connections on your AC unit to ensure it is working as well as it can. A weak connection can make your unit struggle or worse, fail. We make sure that your unit won't fail due to loose connections.
Compressor – This part compresses refrigerant gas.
Plenum – Most people are familiar with this part, even if you aren't familiar with the name. The plenum is the large box inside your home that your air runs through. It's where your air filter is, but it also needs occasional maintenance.
Why Choose Cowboy Services for Your Heating & AC Service Dallas?
Our 17-point inspection goes through every inch of your AC system. You can trust that you'll be well taken care of.
When it comes to preventive AC maintenance, no one beats Cowboy Service Air Conditioning and Heating. We employ well-trained and skilled HVAC technicians. Cowboy Service offers 24-hour emergency service, unbeatable prices, and our promise of exceptional customer service.
Working with us is always an easy and enjoyable experience. Check out our reviews to see for yourself what our customers are saying about our excellent preventive air conditioner maintenance plans in Dallas.
So, what are you waiting for? Call us today at 214-775-9971 to set up a free consultation.