Heater Repair Dallas – The Most Trusted
Heater repair Dallas specialists dedicated to ensuring you're cozy & comfortable all winter long.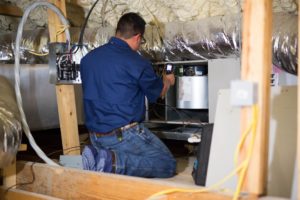 Are you looking for a heater repair Dallas specialist? Dallas residents trust and recommend Cowboy Services, so you've come to the right place! Cowboy Services offers the best heater repair Dallas as well as maintenance services in the surrounding areas.
Our Cowboy Service HVAC team is trained, certified and experienced. We only use staff is well-versed in correct HVAC maintenance and install. If your heater is malfunctioning, reach out to us! We'll make sure your heater is in top shape for fall and winter.
We all know the temperature swings that can be felt in Dallas. The most extreme temperature swings can differ by up to 50 degrees in one day. This huge swing can be bad news for your home. But a well-run HVAC system can mean all the difference in your comfort. It may be freezing outside, but you'll never feel that in your home when you go with Cowboy Services.
Electric Heater Repair Dallas | Pros & Cons
Electric heaters use an electric heat strip to heat the air that is then blown into your home. This type of heater isn't the best option for parts of the country where the heater is used frequently. But here in Dallas, an electric heater can be a more budget-friendly option for homeowners who rarely use their heater. Cowboy Services technicians are trained to repair or replace all types of electric heaters on the market.
While electric heaters would be a somewhat of a no-no in the Midwest or northern states, they are a great idea in the temperate Dallas winters. Here are some of the advantages of using an electric heater:
Ease of installation – If you're trying to add heat to an existing system, or if you're considering heat for a new build, electric heat is a great choice. Electric heaters can be added to individual rooms as a nice boost to an otherwise cold room. You also do not have to tinker with your current heat system to add electric heat.
Cost-effective option – Electric heaters do not rely on fluctuating natural gas prices. As long as you have power, you can have heat. Electric heaters also are cheaper to install since there is no need for ductwork.
Efficient – Electric heat turns all the power you feed the system into heat. This makes it super-efficient. Electric heat also doesn't lose efficiency as it ages. You can also use individual heaters to control different rooms. Why heat the family room overnight if everyone's in bed?
Electric heat can be a great choice for a new install or as an addition to your current HVAC system. The ability to supplement your existing heating system is a huge bonus. And the ease of install and use makes electric heaters a very popular choice in the Dallas area.
Gas Furnace & Heater Repair Dallas
At Cowboy Services, our goal is for your heating system to keep you safely warm throughout the winter months. The blowers, belts, blowers, burners, filters, and thermocouples can be tough to keep up with if you aren't a trained professional.
If any of these components happen to malfunction, you could be facing chilly temperatures without the help of your heating system. Our highly trained and knowledgeable technicians make Cowboy Services Dallas's premier choice for gas furnace maintenance and repair.
Gas furnaces can handle anything a Dallas winter will throw at it. Most gas furnaces have enough power to handle anything a Dallas winter can throw at it. These systems are very robust. Here are some of the benefits of a gas furnace:
Affordable – Gas furnaces rely on natural gas to create heat. The benefit is that natural gas production in the US has been on the rise. This means affordable gas costs for you. Compare this to an oil heater. Oil prices are in constant flux. You can see this on a daily basis when you pass the gas station in your car. Oil prices are always changing, and you could get stuck with a huge bill in the end. This is why domestic natural gas is a better option.
Great Comfort – Natural gas furnaces actually run hotter than oil furnaces. This means that it will have to run for less time to create the same amount of heat. You can also very easily fill your home with this heat, or you can choose to direct your heat system by changing vent positioning.
Want to know the differences between gas and electric heaters? See this helpful article to learn more.
Heater Replacement & Heater Repair Dallas
It's not always fun to discuss, but heating and cooling systems do eventually break beyond repair. If your heating system is beyond repair, turn to the company that offers the Dallas heater repair service that residents trust! Cowboy Services will replace your old, broke heater with a new, high-efficiency model.
Many people live by the old adage, "if it ain't broke, don't fix it." While this phrase can apply to many things, it shouldn't apply to your heater. With a new, high-efficiency heater, you will stay warm in the winter, and a new heater will help you to save money on your energy bills and reduce your carbon footprint.
If you're in need of a new heater, call the heater repair service Dallas trusts. Call Cowboy Services today for a free quote or second opinion!
Dallas Heater Repair Service & Maintenance
With professional installation and repairs, your heater should be in good shape. But these services do not include the necessary, routine maintenance that your furnace or geothermal system needs to continue working in the years to come. At Cowboy Services, we offer a comprehensive point–by–point preventive maintenance and service plans that ensure your heater is clean and adjusted for optimal performance and energy efficiency.
We care about your heating system working at peak performance. Not only does it make your home more comfortable when the temperatures start to drop, but it helps reduce your impact on the environment. At Cowboy Services, we work hard so your heating and cooling systems can work equally hard for you.
During Your Heating Inspection, Our Technicians Will Check:
All Filters
Electrical Connections
Operational Pressures
Check and Clean Condenser Coils
Voltage and Amperage Draws
All Safety Switches/Devices
Clean and Lubricate Moving Parts
Thermostat Operation
Check and Clean Blower Assembly
Heat Exchanger (Fall Service)
Thermocouple (Fall Service)
Check and Clean Burners (Fall Service)
Check and Clean Condensate Drain Lines
Call us today to find out more about the best heater repair service Dallas. When we install a heating system in your home, we always stand by our work. And even if a competitor installed your heater, we'll help you take care of any issues.