Upfront Pricing Guarantee
---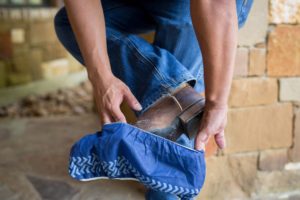 We offer straightforward pricing before work begins, and if the job takes longer we will never charge more. Your bill won't surprise you because you stay aware and in control throughout the entire service process.
Quality Workmanship Guarantee
Before Cowboys installs a home comfort system in your home, we provide a detailed written specification of the work we will do for you. We guarantee that we will provide quality installation and workmanship according to exact specifications. No other heating and cooling company mentions a guarantee like our Quality Workmanship.
100% No-Bull Guarantee
If you are not 100% satisfied with our work, we will make it right no-bull guarantee.
Exclusive 1-Year Service Repair Guarantee
If you are a member of our Cowboys Maintenance Plan, we provide a one-year guarantee on all repairs.
Client Courtesy Guarantee
Cowboys will provide you with red carpet treatment preventing from damaging your floors; each Cowboy technician wears shoe covers to care for your home and possessions. Once their job is completed Cowboys will collect and dispose of any debris.
24/7 Service Guarantee
We have professionally trained technicians that are available to serve you 24/7.
Up front Pricing Repair
At Cowboys Air conditioning and heating, as part of our service guarantee, we offer fair pricing plans that safeguard your comfort and stay within reason to your preferred budget. Here is what to expect:
Our certified technicians will provide you with a written diagnosis of any problems so you know exactly what the issue is and how we can correct it.
Often time, there is more than one way to fix something. Along with the diagnosis, the technician will provide multiple options for you to choose from. This allows you to stay within your allotted time and cost budget.
Only when you choose a repair option will the technician perform any work. Without your approval and signature, no work will be done and no charges for repair will be applied. If a job takes longer than expected, you are never charged extra. You stay informed and in control throughout the entire process.
Give us a call, and allow us to serve you with the Cowboys Service Experience!